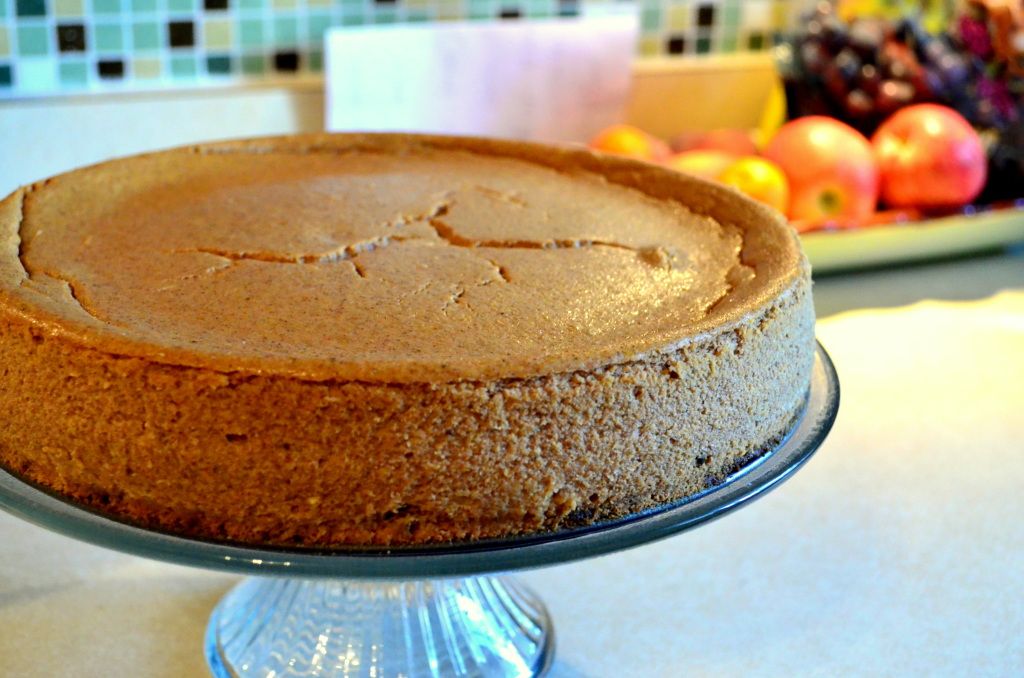 Fall is such a beautiful time of year. It's a time for sweaters, fireplaces, cozy candles and pumpkin! This cheesecake is sure to please and the perfect way to treat yourself to a luxurious dessert. It will fill you with the comforting feeling of fall. And I must almost insist that homemade whipped cream be made, plopped on top and sprinkled with cinnamon!
Preheat oven to 350 degrees
Ingredients for the crust:
1 1/2 cups of ground ginger snaps
1/2 stick of butter melted
Ingredients:
4 packages of cream cheese at room temperature
Mix crust ingredients together and press into the bottom of a spring form pan. Bake for 10 minutes. Set aside. REDUCE OVEN TO 300 degrees.
While the crust is baking whip the cream cheese on high speed for 2-3 minutes. Seriously. Walk away. Scrape down sides and bottom of mixer. Add the sugar and mix on high for another minute. Mixture will thin out and be very fluffy and smooth. M
ix in the pumpkin, vanilla, and eggs, one at a time. With the mixer on a lower speed, mix in the pumpkin pie spice, salt and lastly, the flour. Remove from mixer and stir with a spatula to remove any cream cheese from the bottom and sides of bowl. Pour into the crust. Bake at 300 degrees for 45 minutes. Turn off oven and do not open door. Let it sit in the oven for 2 hours. Crack the oven door for 10-15 minutes. Then remove. Carefully, without jossling the cheesecake very much, place immediately into the refrigerator and chill for several hours. This will set the cheesecake and will look beautiful for serving.
Please, oh please, serve with whipped cream. Simply beat heavy whipping cream with 3 TBSP powdered sugar. Begin the mixer on low speed until the powdered sugar is incorporated then mix on high speed until whipped cream magically and beautifully appears before your eyes! This will make enough whipped cream for a crowd. If you are only eating a few pieces at a time simply do 1/2 cup or so of cream and 1 TBSP of powdered sugar.
*I baked individual cheesecake cupcakes in muffin tins. Baked them for 23 minutes. Turned off the oven and let them sit for the 2 hours.*