This is a butternut squash.

Preheat oven to 400 degrees
Ingredients:
2 butternut squash
4-5 cups of milk
1 TBSP cinnamon
1/2 cups of maple syrup
1 tsp nutmeg
1/2 tsp salt
Slice the squash and take the seeds out. Place face down on a baking pan and roast for 1 hour.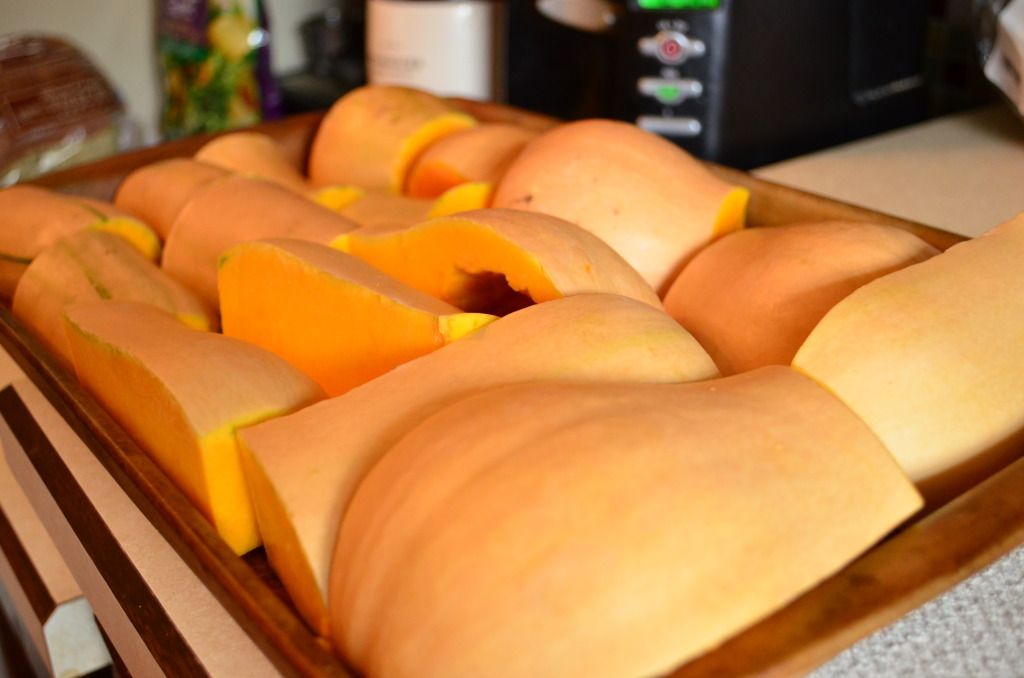 Check all pieces for softness, removing those that are soft and continuing to bake those that are still a bit hard. Once cooled, scoop the squash out of skin and put a quarter of the squash in the blender at a time with 1 of the cup of milk. Continue to blend in parts until all is smooth and back into the pot. Add the additional ingredients as you warm the soup in a large pot. Taste for seasoning. If it's still too thick just add a bit more milk or syrup.